Familia de sistemas de deposición
1. MBE
2. PLD
3. CVD
4. HIPIMS
5. Deposición por sputtering
6. Evaporación térmica
7. ...
PREVAC es líder mundial en la fabricación de instrumentos de investigación científica de UHV sobre las propiedades químicas y físicas de superficies de semiconductores, capas delgadas y nanomateriales. PREVAC también diseña sistemas personalizados de depósito y análisis. Además, PREVAC ofrece una amplia gama de componentes…
Aquí hay algunos proyectos: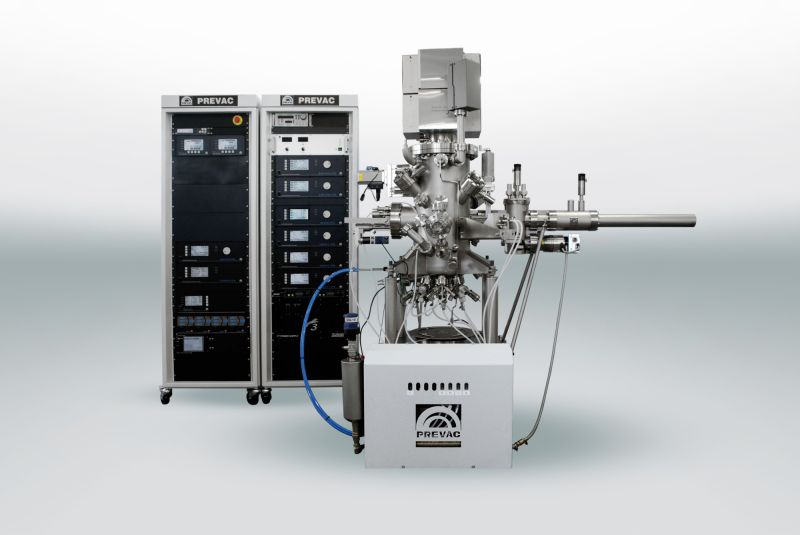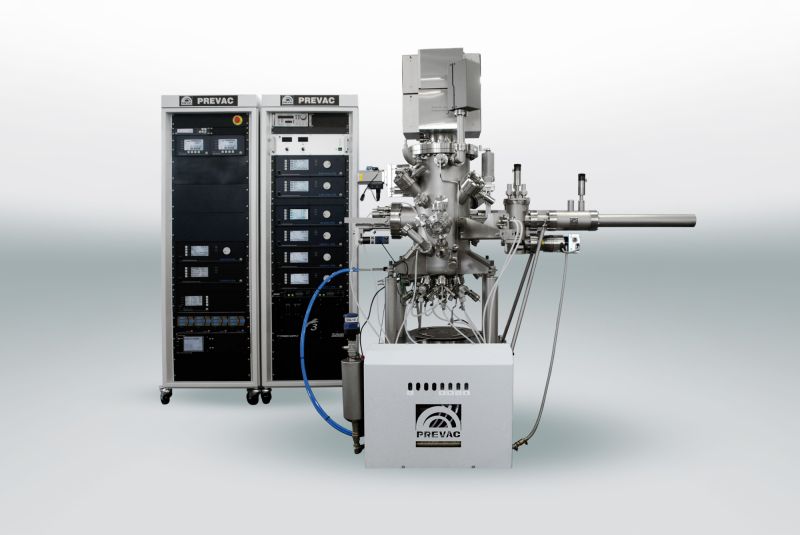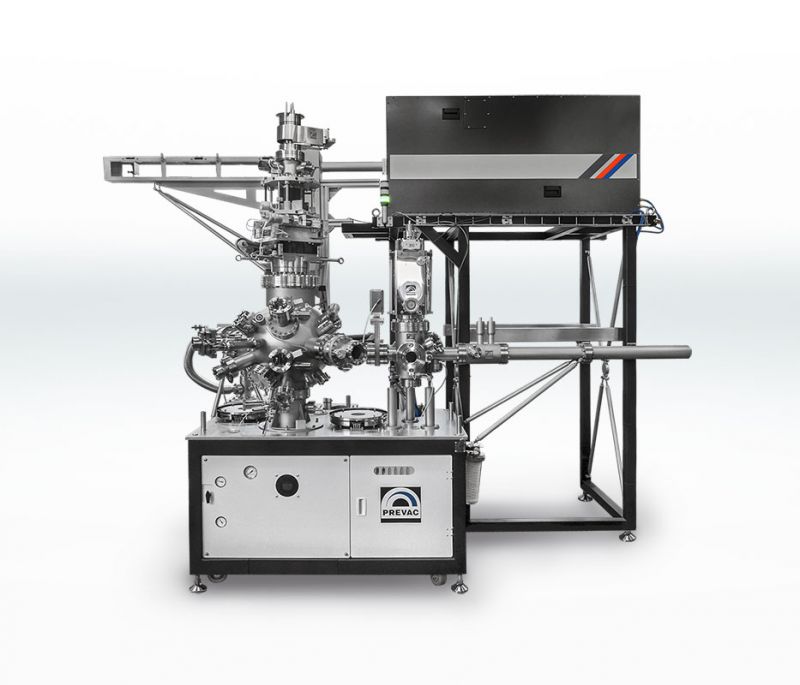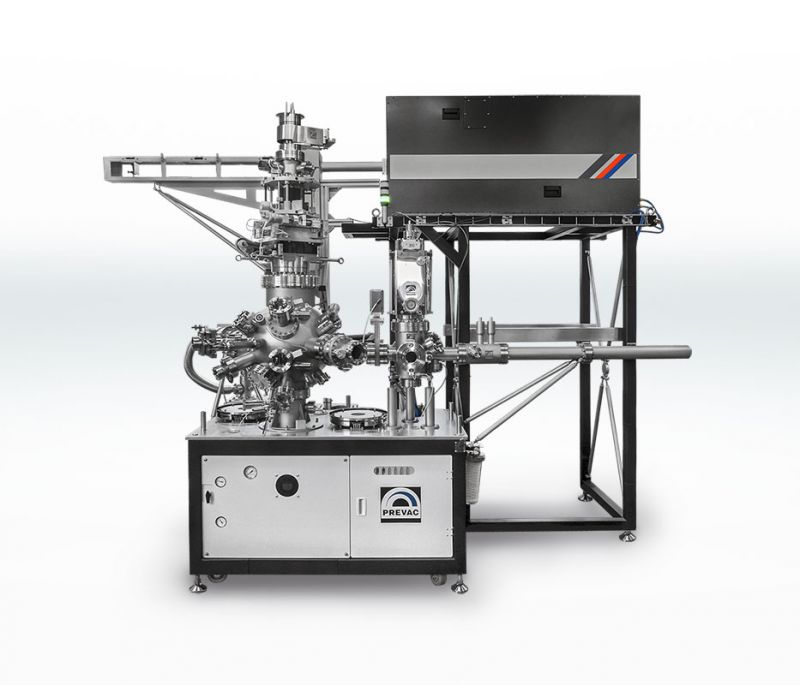 Magnetron spraying system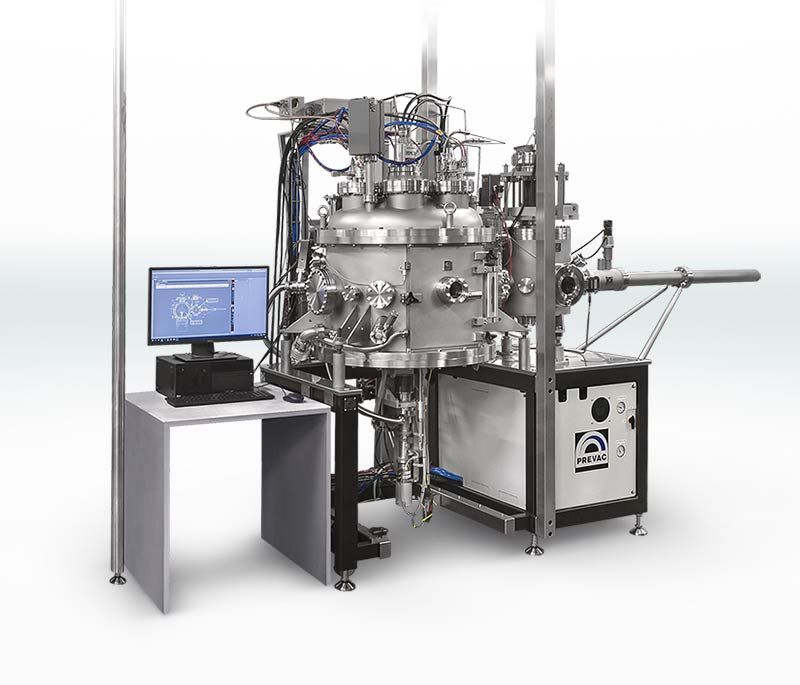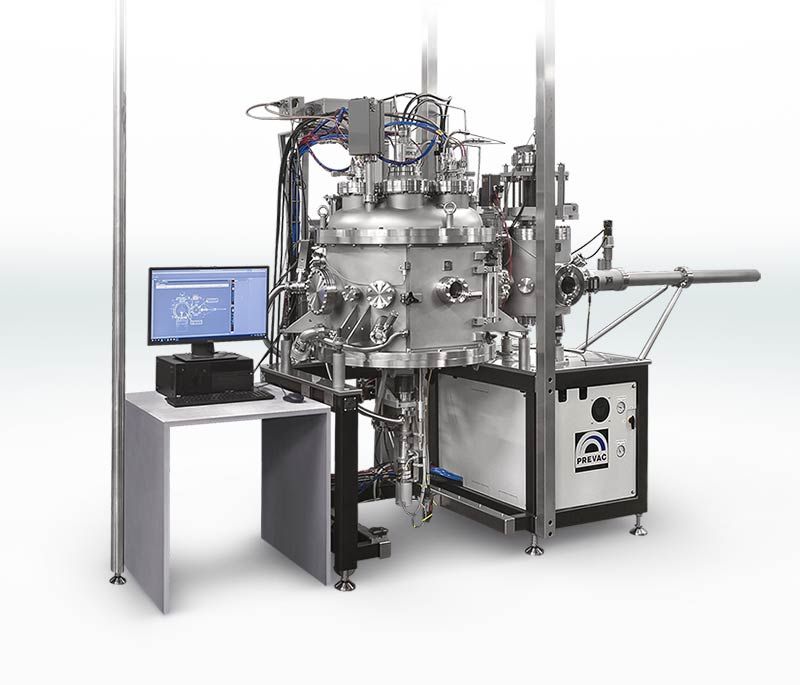 UHV autonomous MBE system for metallic multi-layers based on magnetic and non-magnetic materials. The system also includes an in situ RHEED analysis.

The UHV system includes a processing chamber with auxiliary equipment and a loading hatch. The basic pressure of the treatment chamber is best guaranteed in the range of 10 to 10 mbar. The system is equipped with several EBV sources, EF cells and high power electronic guns. The deposition process can be controlled over a wide temperature range from LN2 to 1000 ° C. A unique feature of this system is that the source mounting stage on the underside of the chamber is designed to can be exchanged effortlessly. Software (based on a PLC) allows complete freedom to create programs. The user can define a sequence of steps performed on any device registered in the system. In addition, sequences can be stacked in the program, where it is possible to call up individual cyclic sequences and entire groups. The process editor allows different types of operations on sequences: copy, move (change the order of calls), delete, modify steps, etc.
Fully automated UHV system dedicated to PLD applications.
Treatment chamber with a base pressure better than 5 x 10-10 mbar. Allows the deposition of thin layers on the substrate and their characterization in situ by RHEED methods. The master bedroom contains ports for e.g. Pistol and RHEED screen, ion source, beam flow monitor, quartz scales, effusion cells, vacuum gauges, gas dosing system, etc.

Motorized target manipulator with 3 axes with revolver mechanism that can contain up to 6 target holders. Dedicated to 1 "target PTS holders.

5-axis motorized substrate manipulator with heating up to 1200 ° C or LN2 cooling (for 1 "PTS substrate supports).

Motorized manipulator with 1 axis for layers of masks and masks.

Load lock with linear transfer for quick and easy insertion of substrate / target holders. Capable of storing up to 8 PTS holders.


Automatic gas dosing system for rapid gas entry.
Research and development system for coating thin layers of substrates with different materials.
Système de dépose préparé pour un agencement plan et confocal «pulvérisation cathodique» et compatible avec la technologie du processus de soulèvement photolithographique.
Processus de transfert et de dépôt entièrement automatisé




Chambre de traitement avec cinq ports DN 160CF pour les magnétrons, équipée de protections contre la contamination croisée et d'une porte d'aspiration pour un accès rapide et facile à tous les composants montés dans la chambre




Pression de base: <5 x 10-7 mbar




Support manipulateur porte-substrat à 2 stations (géométrie de pulvérisation plane et confocale).

Les stations sont prêtes à transporter des tranches d'un diamètre allant jusqu'à 100 mm ou des substrats cylindriques de 50 x 50 mm.

Les deux stations ont une stabilisation thermique.




Verrouillage / stockage pour jusqu'à 6 supports avec porte d'accès facile
Contáctenos para más información sobre este producto
¿Quieres una estimación? 
¿Información Adicional? 
Le responderemos dentro de las 24 horas.