Optical profilometer at the best quality / price
1. Sub-nanometric vertical resolution
with 500µm piezoelectric scanning
2. Vertical scanning interferometry (VSI)
and phase shift (PSI)
3. Advanced analysis software
4. Motorized stage
5. Objective detection
6. Easy to use
7. Stiching function
Finally, measurements of surface roughness and topography can be made with an instrument that costs less than a pen profilometer. Profilm3D has a sub-nanometric vertical resolution that outperforms instruments that cost 3 times more. To do this, it uses the same advanced measurement technologies as the most sensitive optical profilers available: vertical scanning interferometry (VSI) and phase shift interferometry (PSI).
Applications in optical profilometry
Surface science




Science of materials




Solar cells




Energy materials




Semiconductors




Polymers and Composites




Surface roughness




coatings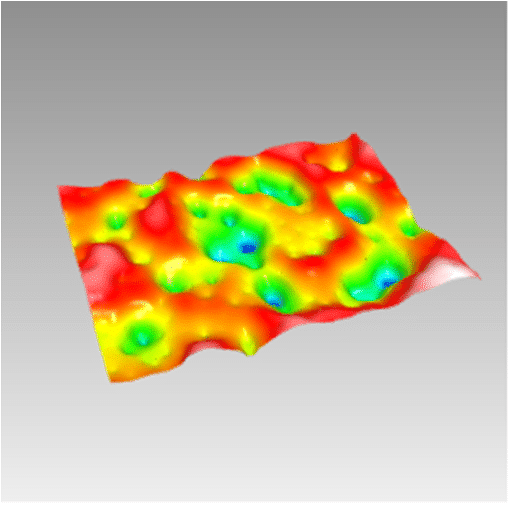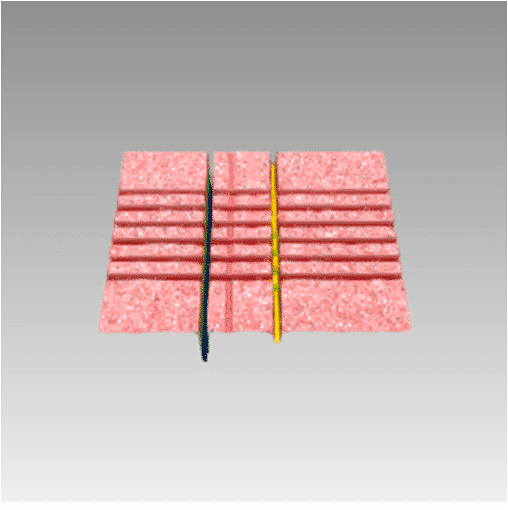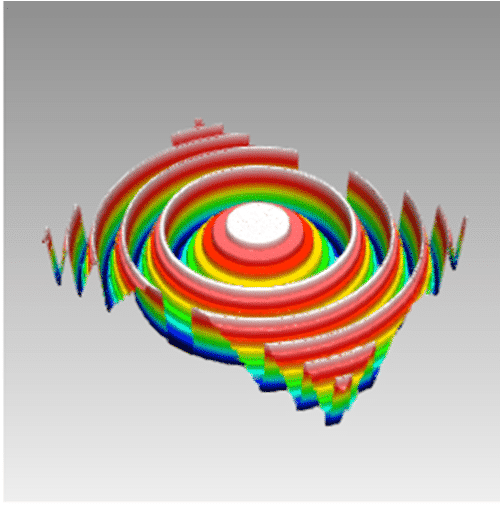 More info on applications
- Height of steps
- Texture: roughness and waviness
- Bow and shape
- Edge RollOff
- Examination of faults
Optical profilometry finally accessible
Profilm 3D is intuitive and comprehensive and facilitates the measurement of surface roughness, profiles and step height. In seconds, you can measure all common roughness parameters, on flat and curved surfaces. Powerful assembly functionality for combining multiple profilometer images is available as a low-cost software upgrade.
For roughness
You can measure the texture, finish and roughness of the surface in a few seconds with Profilm3D, all with one mouse click. Using standard techniques of white light interferometry (WLI) and phase shift interferometry (PSI), Profilm3D quickly measures roughness and texture over a large 2D surface without contact with the sample.
Measure curved samples
Since Profilm3D is a non-contact technique, you can easily measure curved surfaces and other non-planar surfaces. Shape removal (or shape removal) and filtering can be added to your measurement recipe so that surface texture, texture and roughness measurements are made in one click!
Report in any standard roughness setting
Profilm3D calculates all 47 standard ASME / EUR / ISO roughness parameters (click here to see the full list of 2D and 3D parameters). You can display all or part of it with your results, making personalized reports quick and easy.
Complies with ISO 9000 and ASME B46.1 standards
Optical methods for measuring surface roughness are now fully supported by ISO. In particular, ISO 25178 Part 604 describes the WLI method of Profilm3D (also known as coherence scanning interferometry).
- Sub-nanometric vertical resolution
with 500µm piezoelectric scanning
- Vertical scanning interferometry (VSI)
and phase shift (PSI)
- Advanced analysis software
- Motorized stage
- Objective detection
- Easy to use
- Stiching function

| Thickness Range, WLI | |
| --- | --- |
| Thickness Range, PSI* | 0 - 3 μm |
| Sample Reflectance Range | 0.05% - 100% |
*Optional phase-shifting interferometry mode
| Z Range | |
| --- | --- |
| Piezo Range | 500 μm |
| XY Stage Type | Automated |
| XY Stage Range | 100 mm x 100 mm |
| Camera | 2592 x 1944 (5 megapixels) |
| System Size, W x D x H | 300 mm x 300 mm x 550 mm |
| System Weight | 15 kg |
| Magnification 5X | |
| --- | --- |
| Magnification 10X | Field-of-View 2.0 x 1.7 mm Spatial Sampling*** 0.88 μm |
| Magnification 20X | Field-of-View 1.0 x 0.85 mm Spatial Sampling*** 0.44 μm |
| Magnification 50X | Field-of-View 0.4 x 0.34 mm Spatial Sampling*** 0.176 μm |
| Magnification 100X | Field-of-View 0.2 x 0.17 mm Spatial Sampling*** 0.088 μm |
** Sold separately
*** Pixel size projected on sample
Contact us for more information on this product
Would you like an estimation ?
Additional information?
We will reply to you within 24 hours