Multi-site / In-situ reflectometers
1. Significantly improves productivity
2. best value for money
3. Fast and precise
4. Easy to use
5. Turnkey system
The most powerful tool available to monitor the deposition of thin layers
Measure deposition rates, film thickness, optical constants (n and k) and uniformity of semiconductors and dielectric layers in real time with the F30 spectral reflectance system.
Example of layers
MBE and MOCVD: Smooth, translucent, or slightly absorbent films can be measured. This includes virtually all semiconductor materials, from AIGaN to GaInAsP.
MBE




MOCVD




Materials




Research




Hardness




filters




Anti-reflective coating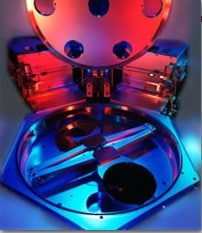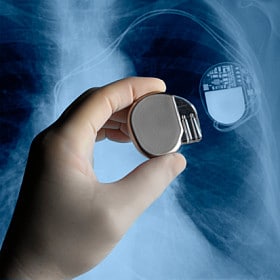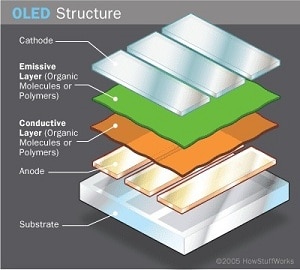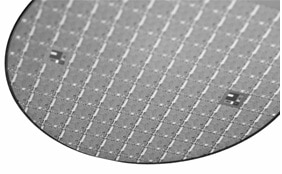 More info on applications
- Amorphous and polysilicon
- Dielectric
- Hard thickness
- IC failure analysis
- ITO and other TCO
- Medical equipement
- Metal thickness
- Microfluidics
- OLED
- Ophthalmic coatings
- Parylene Coatings
- Photoresist
- Porous silicon
- Treatment films
- Refractive index & k
- Wafers and membranes of silicon
- Solar applications
- Semiconductor teaching laboratories
- Roughness and surface finish
Perfectly suited to metrology in production
Multiple uses
The F30 brings together several instruments: it is a pre-deposition calibration tool allowing to adjust a treatment recipe before actual deposition, a real-time monitor of the thin-film deposition process, a fault sensor and a post-deposition assessment instrument for the completed multilayer structure.
Deposition measure
For growing layers, the F30 continuously monitors the reflectance of the sample at one or more wavelengths. The optical properties of the deposited layer produce unique time-dependent interference oscillations in the reflectivity signal. The "virtual interface" analysis of these oscillations makes it easy to determine the deposition rate of the layer and the optical constants with an accuracy of 1%. As the underlying layers are automatically counted, no knowledge of the previous deposit is required.
Simultaneous measurement of the deposition rate at two or more locations reveals the uniformity of the sample. The F30 also provides an effective means of detecting the surface roughness associated with the eutectic transitions used for temperature calibration.
Measurement of static layers
For static (unchanged) layers, the F30 measures the reflectance spectrum of the sample, then analyzes this data with powerful simulation routines to determine the thickness of the layer and its optical constants. Any layer in a stack of up to four layers can be measured this way.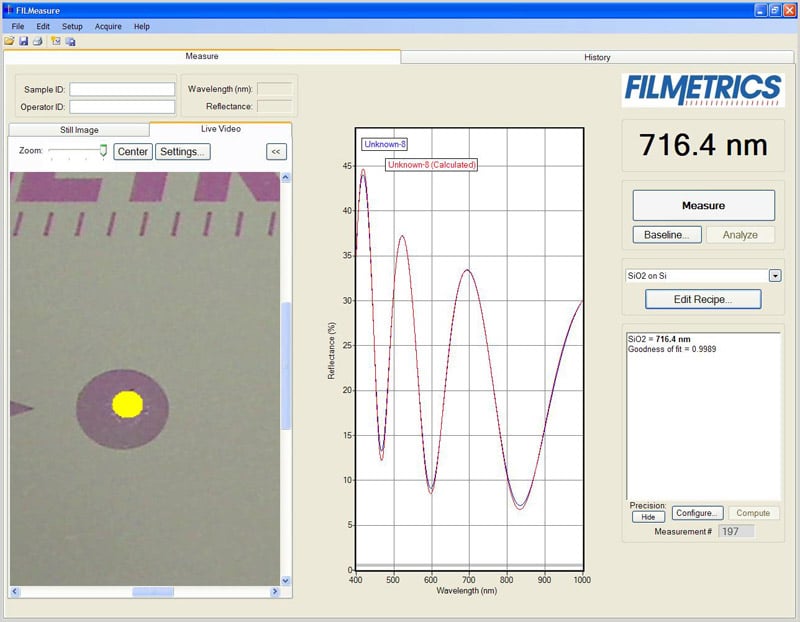 A system that meets your needs, including multi-wafer applications
The F30 includes everything needed for in situ measurements: spectrometer, light source, fiber optic cable and lenses. Special lens mounts are available for restricted access applications, as is often the case in MOCVD. A simple multi-wafer / wobble correction option is also available - no complicated synchronization hardware or parts are required.
Intuitive Windows TM interface
After a brief configuration operation, most measurements require only a few mouse operations. Novice users can be trained in minutes. Measured data and their details are easily saved and exported
- Significantly improves productivity
- best quality price report
- Fast and precise
- Easy to use
- Turnkey system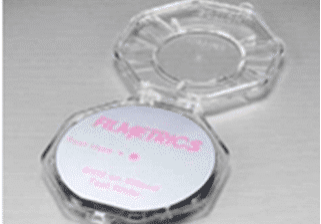 NIST-traceable thickness standard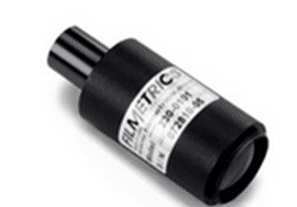 F50 small spot option, VIS-UV

| | | |
| --- | --- | --- |
| F30 | 15nm - 70µm | 380-1050nm |
| F30-UV | 3nm - 40µm | 190-1100nm |
| F30-NIR | 100nm - 250µm | 950-1700nm |
| F30-EXR | 15nm - 250µm | 380-1700nm |
| F30-UVX | 3nm - 250µm | 190-1700nm |
| F30-XT | 0.2µm - 450µm | 1440-1690nm |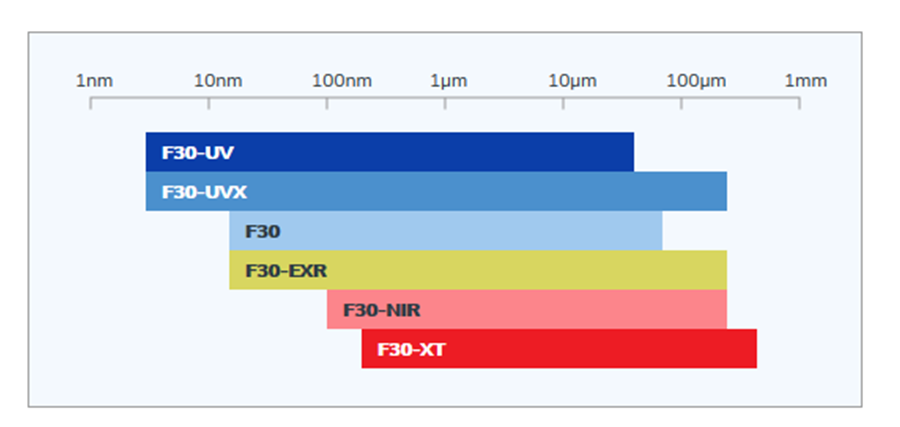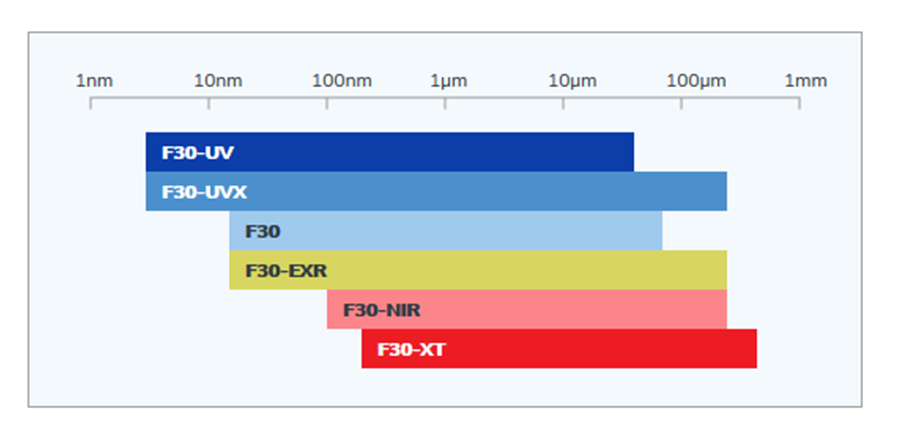 Contact us for more information on this product
Would you like an estimation ?
Additional information?
We will reply to you within 24 hours