Automated thin-film thickness mapping
1. Sample up to 450 mm in diameter
2. No limit on the number of points
3. Easy to use
4. Wide wavelength range
Thin-film thickness of samples up to 450 mm in diameter are mapped quickly and easily with the F54 advanced spectral reflectance system. The motorized r-theta stage moves automatically to selected measurement points and provides thickness measurements as fast as two points per second.
FABRICATION SEMI-CONDUCTEUR

Photorésist

Oxydes / Nitrures / SOI

Rectification / emballage de wafer

AFFICHAGES EN CRISTAL LIQUIDE

Lacunes cellulaires

Polyimide

ITO

REVÊTEMENTS OPTIQUES

Revêtements de dureté

Revêtement antireflet

Filtres

MEMS

Photorésist

Membranes de silicium

Filtres de couche mince

AlN / ZnO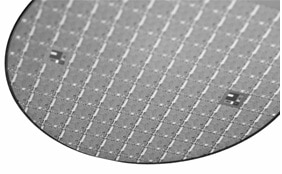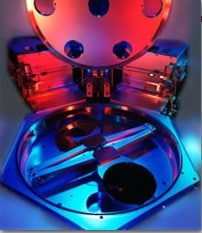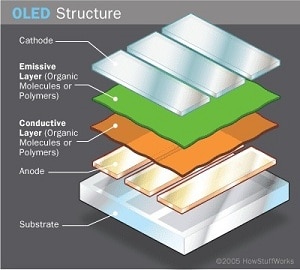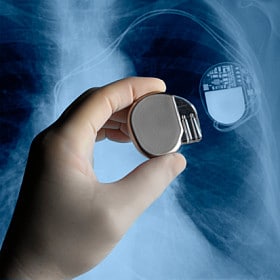 More info on applications
- Amorphous and polysilicon
- Dielectric
- Hard thickness
- IC failure analysis
- ITO and other TCO
- Medical equipement
- Metal thickness
- Microfluidics
- OLED
- Ophthalmic coatings
- Parylene Coatings
- Photoresist
- Porous silicon
- Treatment films
- Refractive index & k
- Wafers and membranes of silicon
- Solar applications
- Semiconductor teaching laboratories
- Roughness and surface finish
Automated Thin-Film Thickness Mapping System
Choose one of the dozens of predefined polar, rectangular, or linear map patterns, or create your own with no limit on the number of measurement points. The entire desktop system is set up in minutes and can be used by anyone with basic computer skills.
The F54 film thickness mapping system connects to the USB port of your Windows® computer and can be set up in minutes.
The different instruments are distinguished primarily by thickness and wavelength range. Generally shorter wavelengths (e.g. F54-UV) are required for measurement of thinner films, while longer wavelengths allow measurement of thicker, rougher, and more opaque films.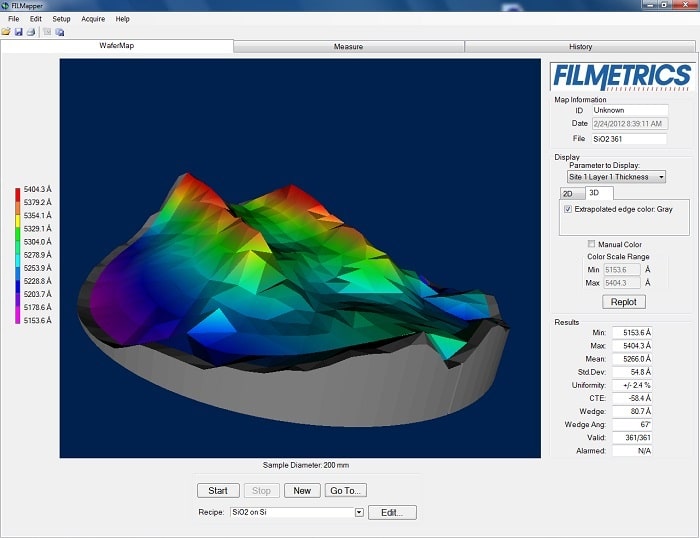 - Sample up to 450 mm in diameter
- No limit on the number of points
- Easy to use
- Wide wavelength range
NIST-traceable thickness standard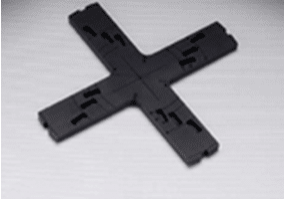 F50 chuck - 100mm, 200mm, 300mm & 450mm

| Model | Thickness Range* | Wavelength Range |
| --- | --- | --- |
| F54 | 20nm - 45µm | 380-1050nm |
| F54-UV | 4nm - 35µm | 190-1100nm |
| F54-NIR | 100nm - 115µm | 950-1700nm |
| F54-EXR | 20nm - 115µm | 380-1700nm |
| F54-UVX | 4nm - 115µm | 190-1700nm |
*film stack dependent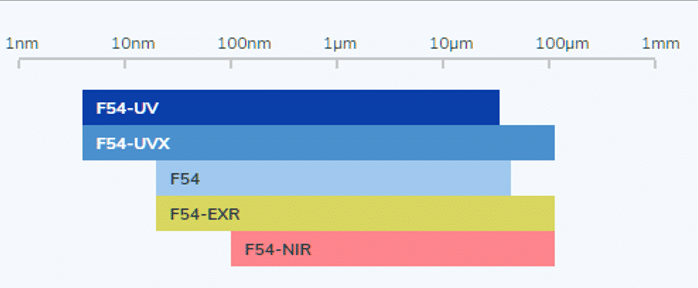 Contact us for more information on this product
Would you like an estimation ?
Additional information?
We will reply to you within 24 hours